Welcome to
Foothills Energy Services Ltd.
Providing a variety of oilfield services to Alberta Energy Producers for over 60 years.
Welcome to Foothills Energy Services Ltd!
We are a mid-stream service provider offering a variety of services to the Canadian Energy Industry. 

Established in 1961 we are a locally-owned and operated company based in Central Alberta focusing on building strong relationships between our varied customer base and community partners.

Rick Splett, President,
Foothills Energy Services Ltd.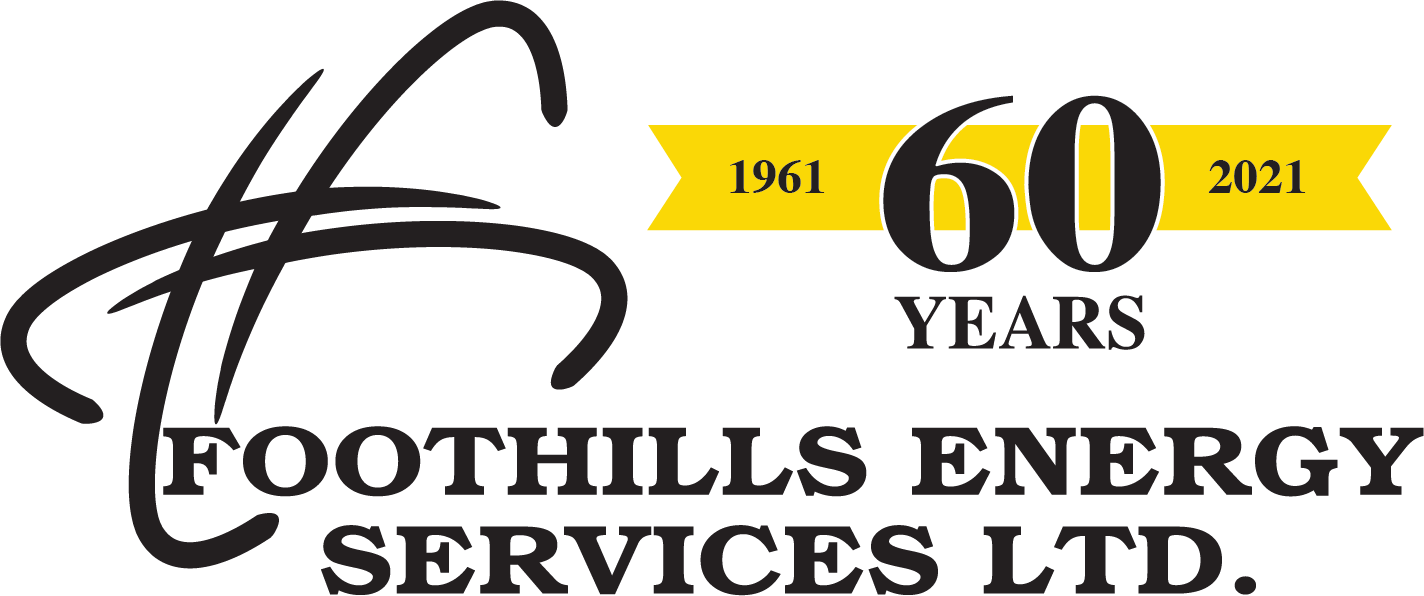 Foothills Energy Services Ltd was established in 2006 to provide a variety of complimenting oilfield services to Alberta Energy Producers.
Foothills' core competency is producing fluid handling. We also specialize in steam trucks, vac trucks, produced fluid hauling, Super-B's, Tank Trucks, Power Washing, Thawing, and Spill Clean Ups with 24-hour dispatch.
We currently maintain a skilled workforce of approximately 30 individuals providing driving, dispatch, equipment operating, and mechanical services throughout Central Alberta.
Integrity: "Doing the Right Thing"
• Be Honest and Trustworthy • Act Ethically • Demonstrate Dignity and Respect when Interacting with Others • "Walk the Talk" • Communicate Openly
Excellence: "Be the Best"
• Focus on the Quality of Service Provided • Understand Customer Needs • Be Consistent • Work Safely • Demonstrate Environmental Consciousness
Success: "Commitment to Excellence"
• Lead with Vision and Innovation • Set and Achieve Goals • Measure Results • Be Profitable • Be Proactive
Dynamic: "Creative Decision Making"
• Continuously Improve • Recognize Performance • Reward Achievements • Manage Change • Communicate Learnings

Harvest has been using Foothills Energy Services for several years. We have had good response times on load hauling, safety record, invoicing.
The drivers have paid attention to loading concerns, informing us of issues where we have needed to change valves, slow loading concerns, etc.
Operationally we are satisfied with Foothills work.
– Harvest Energy

My business interactions with FESL goes back many years almost to the start of their company. We always viewed FESL as a partner in our business and we as a partner in their business. Alignment on core values, visible leadership in each others HSE meetings and field visits were always key to a good relationship between the two companies. This alignment always allowed us to work through any issues that came up between how each of us ran our business. FESL provides a great service at a fair price
– Leon Heck, Retired Superintendent
ConocoPhillips | Cenovus Energy

I would like to thank foothills for all their great work with many different requests and short-notice bookings the people at Foothills always seem to fit us in and we greatly appreciate all the hard work that your crew puts in to help us conduct our business.
Always a pleasure working with this company, and we will be using them for years to come.
– Lorin Kurley,
Bidell Gas Compression

Our Office
P.O. Box 800
Red Deer, Alberta T4N 5H2
Office Hours
Open Monday - Friday